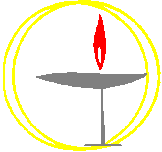 First Unitarian Church, Worcester, Massachusetts
90 Main Street 01608 508.757.2708
---
S C R A P B O O K
2002 Spring Choir Appreciation Banquet

Sanctuary Choir after "Gospel Mass" April 21 2002 (with soloists and instrumentalists)

Choir on All Souls Day 2001 (in Unity Hall temporary sanctuary) after Bach Cantata 106.

Choir posing as bowling pins, but not going on strike
---

circa 1940 Lincoln Square postcard

Nov 8, 1921 Laying cornerstone of the new Parish House.
F. H. Dewey, F. C. Smith, Mr. Savage, making remarks before laying the stone

Sanctuary prior to: circular stairs, balcony rails, and removal of the Ten Commandments.

The Steeple (pre-fire) at dusk - May 2000
Roof work had begun by the time of this picture

Children's Choir

Senior Choir

Senior Choir
Church Staff
Prudential Committee Members
Visit our web page hosts:
Bershad Design Associates - Architects, and Gallery Bershad
---
First Unitarian home page
Music at First Unitarian
E-mail: firu2par@ma.ultranet.com
Phone: 1+508.757.2708
Fax: 1+508.753.9332
Mail: 90 Main Street, Worcester, MA 01608-1173 USA
---
The Reverend Barbara W. Merritt, Senior Minister
The Reverend Thomas Schade, Associate Minister
Diane Mirick, Religious Education Director
Will Sherwood, AAGO, ChM, Director of Music
Worth Landers, Moderator
Gordon T. Gurney, Jerry Bellows, Music Committee Co-Chairs